Are You having a hard time finding the perfect winter boot?
Winter is here, so it's time to find the perfect winter boot to accommodate your fashion preference, cold weather activities, and to keep your feet warm, dry and supported throughout the cold weather season. Finding a boot that is both stylish and functional makes the task that much harder. Unfortunately, manufactures take advantage of modern technologies to make slim fashionable boots with features that aren't benefitting your foot in any functional way.
Here are some things you can keep in mind while you are hunting for a functional yet stylish boot for this Winter season:
Warmth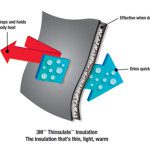 Warmth is obviously the first major concern when it comes to a winter boot. Winter boots without a removable liner often use thermal materials like Thinsulate, look for boots with 400-800 grams of insulation for extreme cold and less insulation for boots that will be used during fall and spring as well. Fashion boots often use a kind of wool called shearling. True shearling provides good insulation, but be aware of faux shearling made of synthetic fibers that make look like the real deal but provide little warmth.
Breathe-ability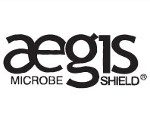 Boot lining should do more than insulate your foot against the cold. Many winter boots have antibacterial properties to prevent foot odors and bacteria growth. Look for antimicrobial or quick drying technologies when shopping for winter boots. Breathability is hard to find in a winter boot that is considered to be waterproof. Nylon is a great breathable material however it will allow water in. Leather boots are more waterproof but not as breathable as a combination of the two materials. Gore-tex is considered to be both waterproof and breathable and is the best material to consider when looking for the best winter boot.
Comfort
When winter boots are worn for long periods of time, comfort obviously plays an important role. The boot insole should feature proper arch support to encourage better body alignment. You should also consider proper lacing techniques to ensure better fit. Look for padded sides, a firm structure, and lacing all the way to the top to make sure the ankle will be well supported.
Traction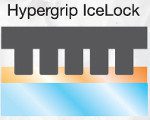 The traction that a boot offers is determined by the size and depth of the lug pattern on the outsole. Lugs are the channels and bumps in the rubber sole that grip the ground surface to prevent slips, trips, and falls. Better quality outsoles are a combination of rubber and carbon as the rubber tends to be harder and allows for an extended life of the outsole.
Waterproof
Besides having water resisting properties there are other features that prevent water, snow, slush, from entering the boot:
 Gusseted tongue: A tongue attached to the boot with triangular pieces on the sides so there is no space for water to come through.
A cuff: Prevents water or snow from entering the top of the boot by curving at the top like a collar.
Also keep in mind: when the boot is said to be waterproof that means the boot is designed to limit the chances of moisture entering the boot.  It doesn't typically mean the material that makes up the outside of the boot is waterproof. Protect your investment and outer material on the boot and spray with a weather protector spray. This will aide in making the material repel water and also could help with salt stains and scuffing.
We at The Right Shoe would be more than willing to assist you in finding a winter shoe option to get you through the Winter season. When it comes to a Winter boot style is definitely a priority to most, however you want to invest in a boot that covers these elements and will perform against the weather conditions ahead. Boots that meet these criteria that we discussed are sure to be used for years to come and your feet will be better protected against the cold, rain, snow, slush and icy conditions of the season.