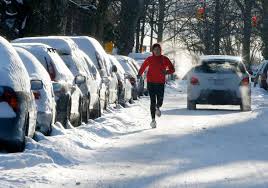 March brought us some surprises with our Nor'easter Winter Blizzard 17′ .  I know everyone is looking forward to step into some warmer weather this time of year. With warmer weather around the corner,  it is  time to think about getting back outside again and  take advantage of finding a work out routine that works for you.  If you are discovering new aches, pains, sore feet or new discomfort in you legs knees , hips or  back you may want to consider checking your shoes and  investing in buying a new pair of shoes .
Time to look at your shoes to see if they pass the test .
When checking your shoes you may want to pay attention to  if the heels are stretched out or broken down on the interior.  Check if the places on the out soles are excessively worn, a little wear is fine.  Also check to see how the shoes molded to your foot.  If any of these  sign of  wear appear on your shoes it's time for new shoes.
You may not know that before the tread in you shoes wear out it is the mid sole shock – absorber that will give out first on your favorite pair of sneakers .   The age of your shoes is also important factor –  running shoes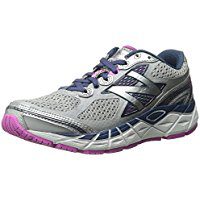 typically last for 300-500 miles  which can be easily achieved by 10 miles a week for 50 weeks.  You may want to think about rotating your favorite pair of shoes by buying 2 pairs.  When you rotate your shoes it also gives time for your midsole to decompress and to also dry out.
When looking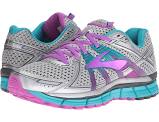 for a road-running shoe keep in mind to look for a shoe which cushion or stabilize the feet during repetitive strides on hard, even surface. At The Right Shoe we recommend  the Brooks Adrenaline 17 and also New Balance 840.  For Trail – Running enthusiast always look for a shoe that is designed for off-road routes with rocks,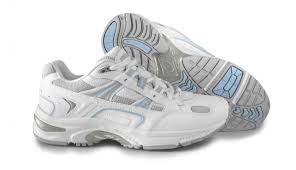 mud, roots or other obstacles.  Merrell is the perfect trail shoe  made for the outdoors in the Pace glove 3 you will be ready for the off-road routes .  For people who love to walk  the Walker by Vionic featuring orthoheel technology is a perfect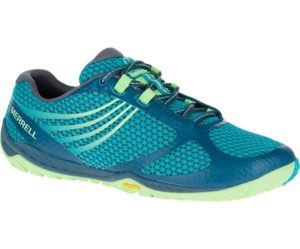 shoe to go walking in and enjoy a sunny day.