Athleisure is a "portmanteau of "athletic" and "leisure", athleisure is the ultimate in stylish comfort. It's now okay, fashionable even, to wear athletic or leisure clothes in non-athletic spaces" says Antoinette Child with Style blaze. com. . Millennials are setting the Athleisure trend with their healthy lifestyles and incorporating exercise in the daily routines. Catching the attention of the fashion world Millennials are setting a standard in the culture on what we wear, what to eat, and how to exercise.
We are so elated to have Vionic for the spring to bring to you an Athleisure trend that has the fashion world talking and changing the way we dress to the office and think about athletic wear. Our two newest active sneakers by Vionic is the Elation and Satima, the Elation is V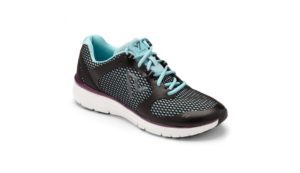 ionic's first performance walking shoe and Satima is a follow up to their Classic Walker. The Elation features Vionic's patent pending single unit midsole that cradles your foot with e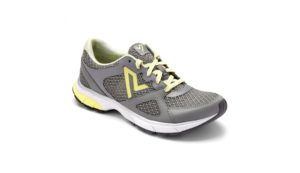 ach step. The Satima Active sneaker is the perfect combination of stability and flexibility featuring a removable orthotic insert giving you freedom to move through through your day.
Go outside and enjoy a morning walk with your friends with the Satima Active Sneaker and join the fitness trend this year. In the Satima you can walk for hours in Vionic's Advanced Motion System (AMS) technology, which combines Orthaheel technology with flexibility, in a cushioned out sole in a lightweight sneaker. Featuring 1st Ray Technology to promote better forefoot mobility and stability. If you like Vionic's Walker you will enjoy Satima lightweight active sneaker .
Elation is Vionic's first performance walker with their patent-pending single-unit midsole. Featuring 1st Ray Technology providing flexibility and motion of the big-toe joint with added air -infused memory foam for instant comfort. The Elation is truly built for performance providing a relaxed toe box for the forefoot to move naturally throughout your day.
Find a Vionic Active Sneaker that works with your foot type and daily routine at The Right Shoe, where Function Meet Fashion everyday. Find a location near you, we are located in York, Lancaster, and Lititz Pennsylvania.