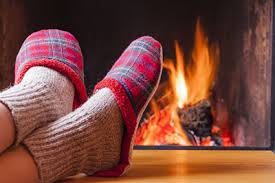 The holiday season is full of joy and wonder. It's a time of giving and being grateful for what you have. From families getting together to great food and lovely company, the holidays sure are my favorite time of the year. Preparing for the holidays for most people means going out shopping. Shopping for food, party stuff, gifts and much more. A lot of shopping can be done online, but there are still plenty of items you need to go out and pick up yourself. With all this holiday hustle and bustle it is easy to forget about yourself, and your feet. Cooking during the holidays can also take its toll on your feet and legs. It's important not to neglect your feet, they do carry your weight around all day, and they deserve some attention. Luckily there are ways to ease the pain associated with holidays (at least where your feet are concerned). Let's start with the basics and my personal favorite, shoes.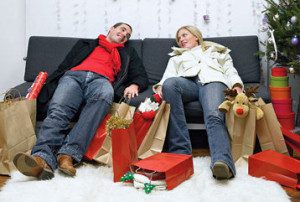 Shoes can make or break your day. Whether it's a day at work or just a day out and about, it's always important to make sure you are wearing something not only comfortable but functional as well. As with all activities, you should wear the appropriate footwear, including when you shop. You wouldn't go running in a dress shoe now would you? While shopping, you will primarily be walking (or fast walking), so walking shoes are the preferred style to wear. Walking shoes are more neutral, lightweight, and flexible which make them ideal for those long shopping hours, especially after a long day at work. If you don't have a good pair of walking shoes, you should definitely invest in a pair. For those long hours in front of the stove, try a pair of good supportive slippers (they do exist). Treat your feet this holiday, to help you get through the season!
Now that we've talked about shoes let's talk about socks. When it comes to socks most people just throw a pair on and go. Some people choose their socks depending on the weather. But for long hours on your feet it's all about compression socks! Whether you are standing in one spot (working, cooking, etc.) or on the move shopping, your legs can start to feel achy and tired. Compression socks help circulate the blood flow to keep your legs feeling more energized. When your legs feel less tired, you feel less tired. There are many more benefits of compression which I covered in my "All About Compression Blog", click the title link to learn more about them!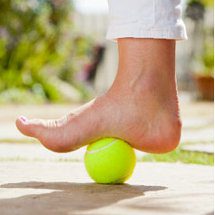 Last but definitely not least, reward your feet at the end of the day with a nice soak and massage. There is no better way to end a day then with a nice warm foot soak. There are many types of soaks you can do. In my blog "Treat Your Feet At Home", I discuss different types of foot soaks and what they do for you. Some Soaks help with dry cracked feet, others can even help with smell. Click here to learn more about treating your feet after a long day. After the soak be sure to dry and gently massage your feet. Some people like to use a tennis ball to massage the ball of foot, others prefer their hand. Do what feels good to you and your feet, we are all different what works for some might not work for you.
            If you follow this quick guide, you will be well on your way to happy feet!