(A guide to help keep your feet stink-free this summer)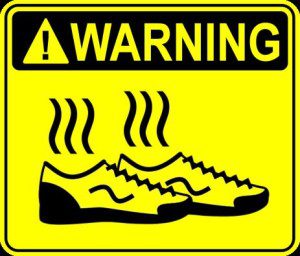 Summer time is the time to let your toes free. Flip flops and sandals are must-wear styles in the summer, to keep your feet nice and cool in those warm months. Just because your feet are free doesn't mean they are ODOR free. Here are a few things that are a must to keep the stink at bay this summer.
Wash your feet EVERY DAY
Washing your feet every day is important in keeping your feet healthier and odor free. Leaving your feet free means leaving them open to different types of bacteria, so using an anti-bacterial soap for your feet is a very good idea in the summer months. But don't forget to dry them off, especially between your toes. Moisture can help bacteria survive and thrive.
Keep Your Shoes CLEAN
During the summer our feet tend to sweat more than the rest of the year. That sweat can produce a place bacteria can collect, so it is important to clean your shoes regularly throughout the summer. For the different types of shoes, there are different methods to clean them. For sneakers, use 3 tablespoons of baking soda in each shoe, let it sit overnight, then pour it out in the morning. For your flip flops and plastic sandals, lukewarm water and soap is all that is needed. Thong-style sandals are prone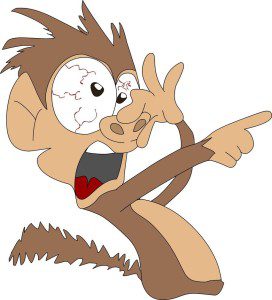 to collect bacteria near the toe thong, so take extra time cleaning that part. Other shoes are machine-washable. There are also a couple spray products out there made to clean and disinfect the insides of your shoes! Make sure you know what your shoes are made of before you clean them. If you need help finding out, check out our blog "What the sticker on your shoe means".
Change Worn-out Insoles
We all have those shoes we can't bear to throw out. You know, those ones that are so cute and you haven't found anything else like them. But the insoles have so much wear and sweat in them that the shoe is either uncomfortable, stinky, or both. Getting new insoles for your shoes can be a great solution. Give the shoes you love a new lease on life. At The Right Shoe we sell orthotic inserts with copper fibers woven in, which helps with bacteria and odor!
Powder Your Feet
Keeping your feet dry and sweat free is the key to preventing foot odor. There are lots of products around that would serve this purpose. These products include Walk Healthy Foot Powder, available at The Right Shoe, or Gold Bond foot powder–both are made to keep your feet dry and sweat free throughout the day!
Soak Your Feet
Summer foot soaks are an excellent way to refresh and relax your feet. A simple lemon foot soak is a great option for odor control. Take a bowl of water, preferably warm, mix it with the juice of one lemon and soak your feet in it for twenty minutes. You can also add a tablespoon of baking soda to the mixture for really bad odors.
Follow these simple guides, and work your way to better smelling feet!